11: Is It Jesus?
Read: Luke 24:36–39
As they were talking about these things, Jesus himself stood among them, and said to them, "Peace to you!" But they were startled and frightened and thought they saw a spirit. And he said to them, "Why are you troubled, and why do doubts arise in your hearts? See my hands and my feet, that it is I myself. Touch me, and see. For a spirit does not have flesh and bones as
you see that I have."

The disciples had a hard time believing it was really Jesus. But He showed them that it really was Him. Maybe you have a hard time believing things in the Bible. God is not angry when you question Him. He loves you and wants you to believe His Word is true. People saw Jesus alive, proving it is true. Ask God to help you trust Him and His Word more and more.
Alarm on the Farm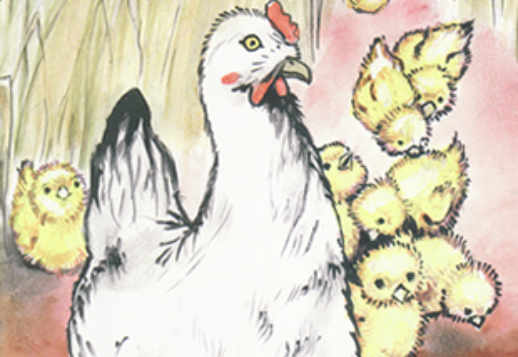 ---